SERVICES –
Wi-Fi and RadiusLOCK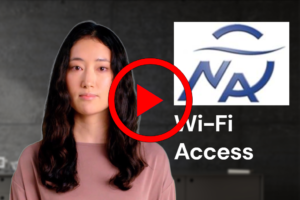 NORAT deploys our proprietary RadiusLOCK as a security feature for preventing unauthorized access to your sensitive information or resources, especially via Wi-Fi.
RadiusLOCK is a graphic user interface connected to a Radius server.  It enables administrators to conveniently manage the access of multiple users by using their authentication to limit their access to certain data or limit their access based on their geographic location.
For example, if you have a RadiusLOCK system installed in your office, your system administrator would be able to allow or deny personnel access to your secure data stored on the office's servers. This would apply to all data accessed by way of Wi-Fi, Virtual Private Networks, and other applications that use a radius server. It ensures that only authorized personnel can access sensitive data and helps to prevent unauthorized access and data breaches.
Using RadiusLOCK, NORAT provides additional protection for user accounts by locking them if there are unauthorized attempts to access them. It works by monitoring login attempts and detecting and logging suspicious activity, such as repeated failed login attempts or access from unfamiliar devices or locations.
When such suspicious activity is detected, system administrators can disable a user's access without affecting the access of others. This is especially useful where there is a high turn-over of users requiring access to Wi-Fi or VPN.
We use RadiusLOCK in enterprise networks, VPN, and other systems that require strong authentication and access control. It helps to prevent unauthorized access to sensitive information and protects against various types of cyber-attacks.
At NORAT, we care about the information that drives your business.