SERVICES –
Network Services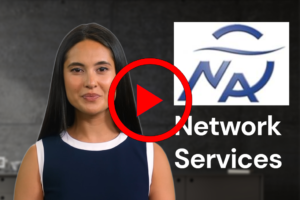 With NORAT's suite of network services, we aim to enhance your business profitability, competitiveness, and growth opportunities by creating and maintaining computer networks that support your business.
We provide the backbone infrastructure, develop network layouts, configure equipment and communication channels, and maintain your network's effective functioning.
NORAT focuses on optimizing your hard- and software in their individual functions, how they integrate to work together, and for how long they will be useful. These determine your network's ability to enhance your business communication and collaboration, decision-making and business processing, productivity, and efficiency.
We reinforce your business continuity through building flexibility in how and from where in the world data can be accessed; security for data and network access; Redundancy, that is, data and power backup and disaster recovery systems; cost savings through the sharing of printing, scanning, storage resources, and shared cloud devices; and scalability, that is, your network meeting your current business needs and accommodate future changes.
NORAT's vast range of computer network services cover every aspect of your computer network and how it serves your business needs. It includes auditing, designing, procuring, installing, configuring, and managing networks.
We do Wi-Fi site surveys and planning.
We do network cabling and telecommunication hardware such as cable raceways systems, cables that match your network performance needs, patch panels and punch-down blocks, and telecom racks and cabinets to house your network equipment.
We do networking equipment, such as modems and routers, hubs and switches, firewalls, servers, Wi-Fi access points, keyboard, video, and mouse consoles, security cameras, door and gate access control, points of sale, desktop and laptop computers, copiers, scanners, and commercial scales.
We also do uninterruptable power supplies and battery testing; Session Initiation Protocol telephone systems; data centers that host cloud services like Virtual Private Servers, filing, email, web, and telephony; Virtual Private Networks and Tunnels; local and cloud operating systems; various management software for Enterprise Resource Planning, office, and accounting functions; and IP address management and data center infrastructure management.
You may not require all these products or services to enhance your business, but NORAT can help you determine which of these might be the best and most affordable for you.
At NORAT, we care for your business profitability, competitiveness, and growth.