SERVICES –
Online Marketing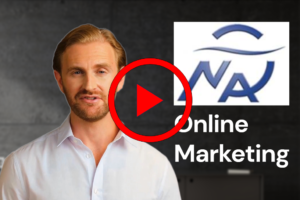 NORAT promotes products, services, and brands through digital channels such as search engines, social media, email, and websites. We use various digital technologies and strategies to reach potential customers and drive traffic to your business' website or online platform. These include search engine optimization which ranks your website higher in internet searches, paid advertising, like Google Ads, social media marketing, and content and email marketing that target, attract, and retain clearly defined audiences.
The goal of our online marketing is to reach your target audience through the internet, engage with them, and ultimately drive sales. To achieve this, we use a range of strategies and techniques to increase visibility, build brand awareness, and create compelling content that resonates with your audience.
We also use analytics and tools to track your performance and adjust your campaigns to optimize results.
Overall, NORAT delivers online marketing as a powerful way for your business to reach customers where they spend most of their time online and engage with them in a meaningful way.
Our approaches and tactics enable your online marketing to be an effective way to drive business growth.
At NORAT, we care for your business growth.