SERVICES –
Business Telephony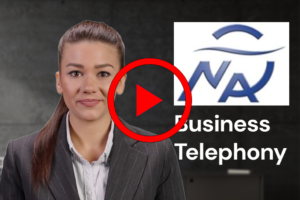 SIP telephone systems are replacing voice over internet protocol or VOIP systems by adding video calls and other forms of real-time communication over computer networks.  NORAT facilitates your gradual and seamless transition from the costs and limitations of land line and VoIP telephones, to SIP telephony. It integrates and personalizes different methods of communication, such as voice, video, data, audio, chat, and email into a single unified communication system. It enables multiple devices such as telephones, softphones, mobile devices, or video conferencing systems to communicate simultaneously and seamlessly, expanding the functionality and reach of your telephones.
SIP telephone systems provide so much more than simple call holding, transfer, forwarding, and recording, and include using any phone as your own phone, using soft phones from your computer or smart devices, uninterrupted call transfer between devices, call queuing, queue management, call centers, call center management, multiple phones answering the same incoming call, emergency and scheduled general announcements, and much more.
It also supports advanced real-time collaboration features, including 1-on-1, and group video calling, sharing of multimedia content, private and group instant messaging, @mentions, and drag-and-drop file updates.
SIP telephones reduce long-distance and international call charges, and improve flexibility, scalability, and mobility. You can make and receive calls and collaborate from anywhere with an internet connection, and you can scale the system up or down depending on your needs. You don't even have to have the telephone system on-premises. NORAT can securely host your telephone system in the cloud while you focus on your business.
We also support technology that can use your existing telephone infrastructure in the transition to SIP telephony, meaning that you would not need to re-cable to access advanced SIP capabilities.
Overall, SIP telephony is the next step in business communications. It is a powerful, flexible, and more cost-effective technology that enhances communication and collaboration.
At NORAT, we care about how you communicate.